First Line: 'Leaves, mud and grass deaden sound. Even screams. The girl knows this.'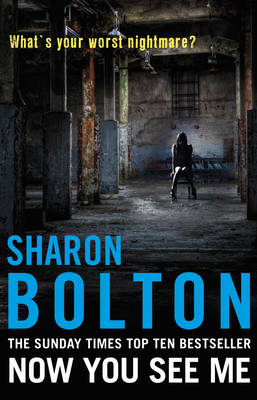 Blurb: She can't stop shivering. But this isn't cold. This is terror.
A savage murder on London's streets, 120 years to the day since Jack the Ripper claimed his first victim. A crime with all the hallmarks of a copycat killer.
Detective Constable Lacey Flint has never worked a murder case, until now. When another mutilated victim is found she agrees to be the bait to lure out the monster.
But this killer is one step ahead, and already fixated on Lacey . . .
This is the first in the Lacey Flint series and introduces the character of DC Lacey Flint tackling her first murder case. One evening when Lacey finds a woman propped against her car bleeding to death, she is launched head-first into an investigation where a killer is reenacting the canonical five Jack the Ripper murders; something which Lacey is something of an expert in. As the body count rises and the killer seems to be one step ahead at every turn, Lacey realises the killer has set its sights on her…
This novel starts off with a bang and refused to let up which gripped me from the very start. The story is set across North London which the author brings to life through her vivid descriptions and Lacey's point of view of the world.
One of the things I loved about this novel is Lacey who is a complex character with many hidden layers which are slowly revealed as the novel progresses. All I will say is that Lacey is not your typical police officer with a shady past and is hiding a killer secret, a secret which the killer also knows!
The chemistry between DC Lacey Flint and DS Mark Joesbury was also another highlight for me as they seemed to detest one another but as the novel progresses it was interesting to see how their relationship twisted and changed and grew in intensity as do the murders.
The author, Sharon Bolton, manages to weave Victorian history with the victims and the murders of Jack the Ripper into its narrative but still keeping it fresh and contemporary with the majority of the story set in the present making it a very compelling read.
For me it was one of those thrilling reads which kept you hooked, guessing who the killer was, what secrets were lurking beneath the surface – and when you think nothing else could possibly happen it does.
This book is not for the feint-hearted but the plot twists and complex but interesting characters make this a must read.
This is a disturbing yet thrilling read which will keep you guessing until the very end and I can't wait to read the next in the series.
To buy this book on Amazon click here
To buy this book on Waterstones click here
To find out more about Sharon Bolton follow her on Twitter @AuthorSJBolton.